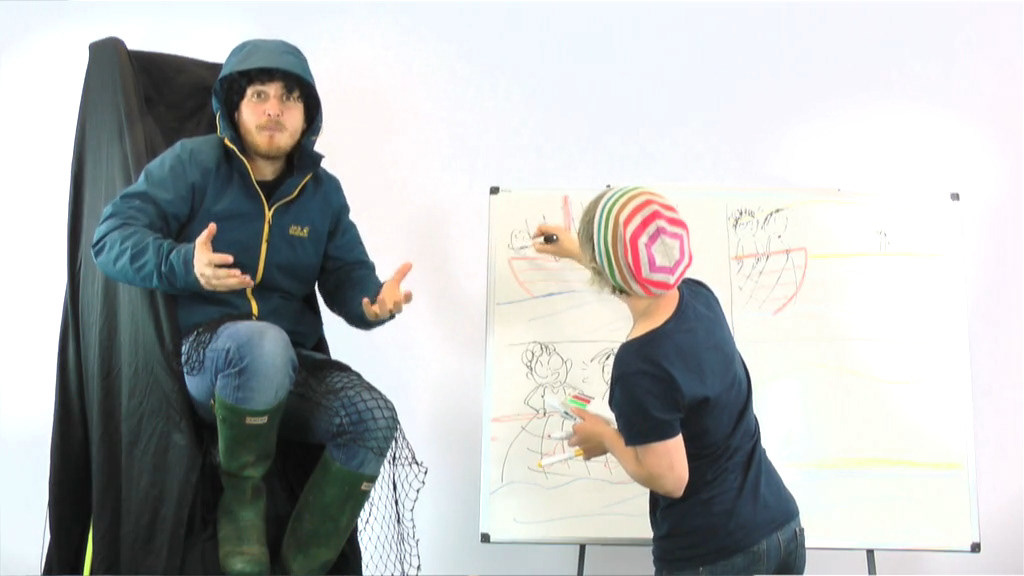 I've been volunteering with BIG Ministries (now a part of British Youth For Christ) since 2004, doing children's and families' work with churches and Christian organisations all over the United Kingdom. I also work with them on projects and resources in a professional capacity. This time, our team was called upon to produce some videos for Lent under the 40 Acts banner, to be hosted on Youth For Christ's school resources website. I also contributed some lovely cardboard props to a couple of other films on the day, as is my custom.

For
Breakfast on the Beach
, I was live drawing (my first time – watch me juggling a handful of pens) alongside actor and storyteller Damian.
Watch the finished film here.
For the story of
Feeding of the 5,000
, I made some jolly illustrations for the video retelling the story of Jesus feeding a rather large number of people (and back in Bible times, they only counted up the men).
Watch the finished film.
Year: 2015