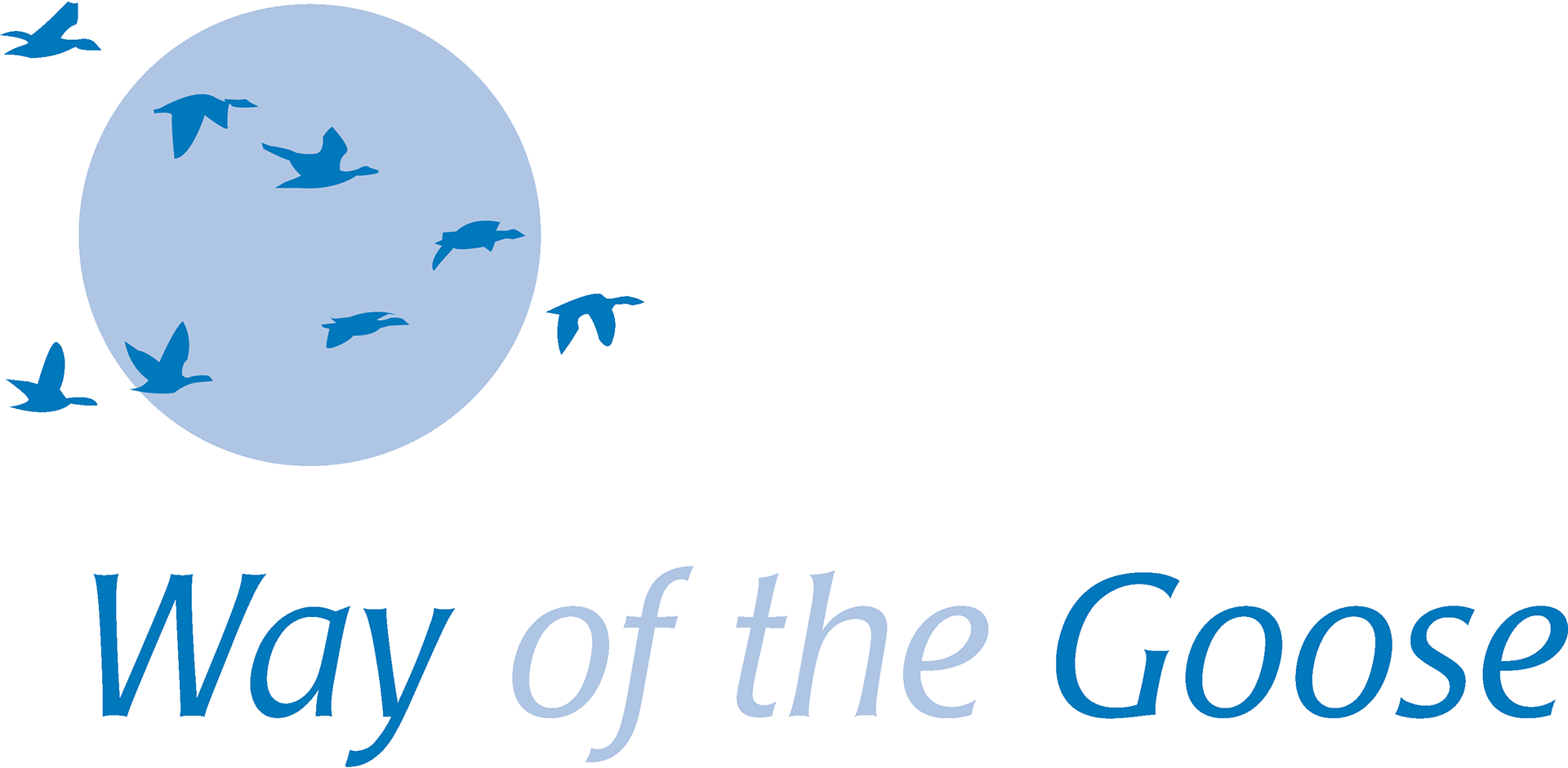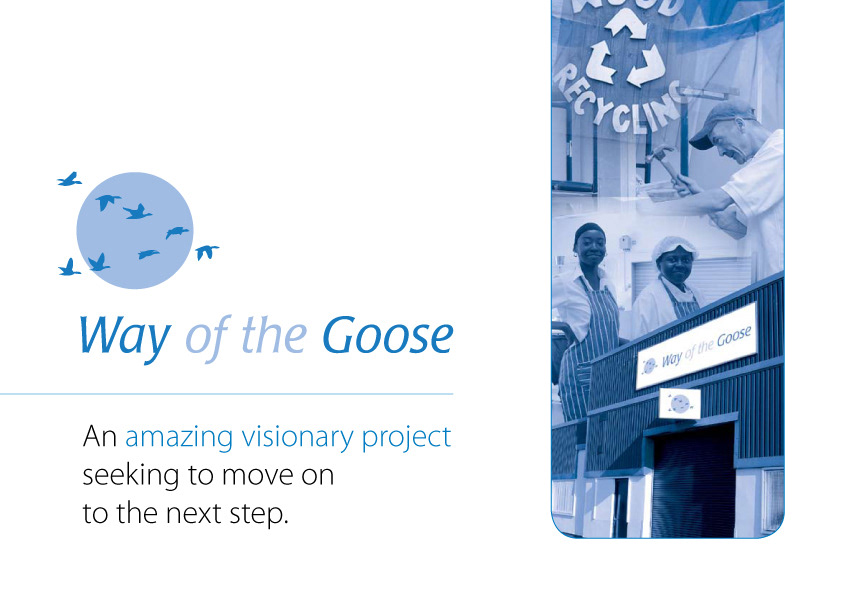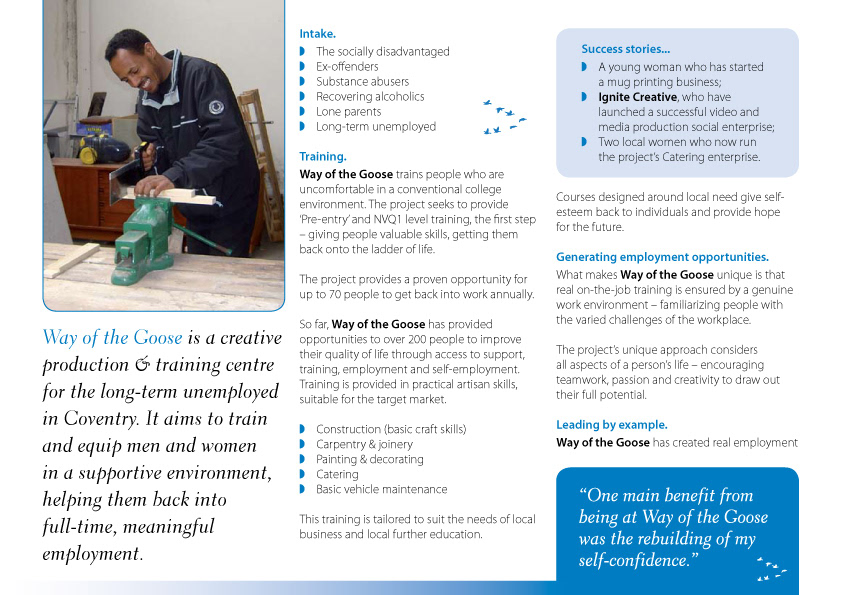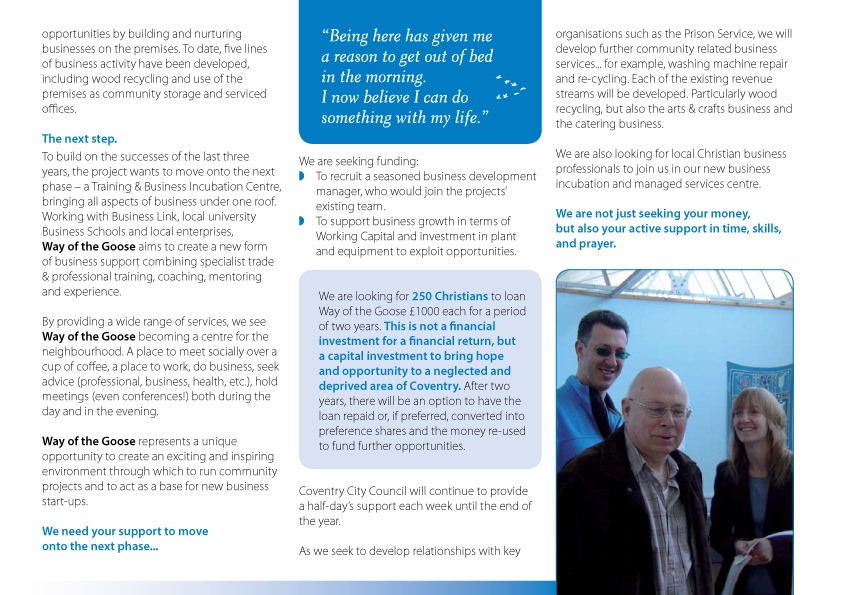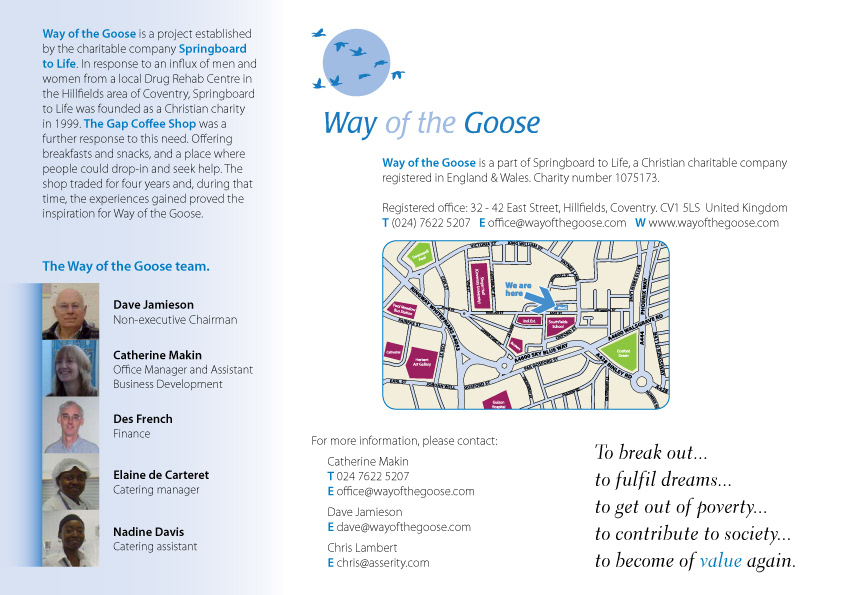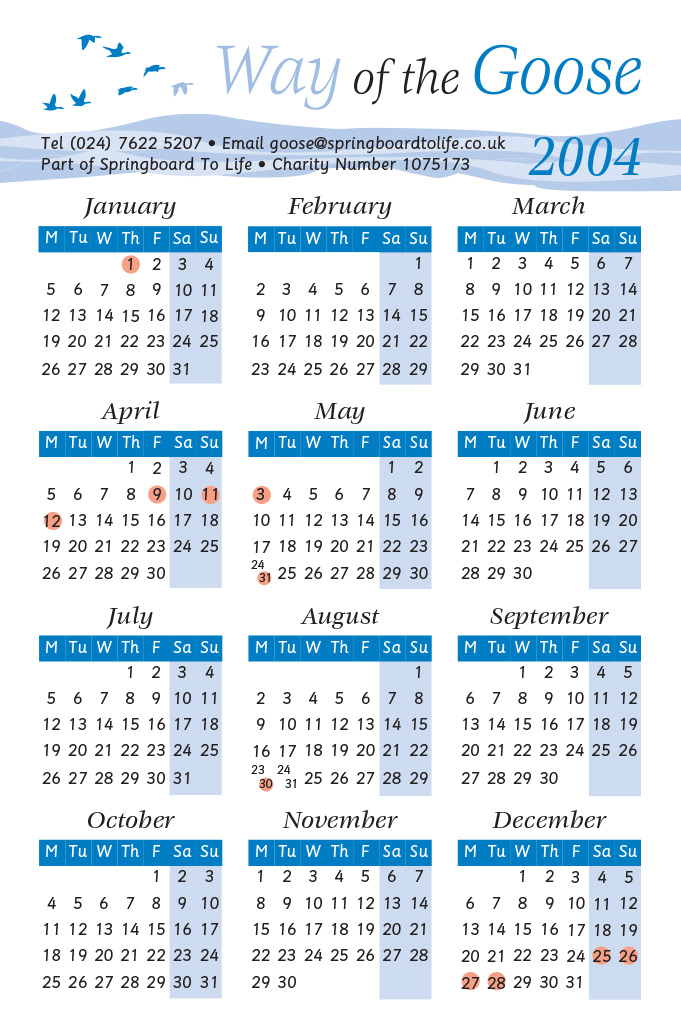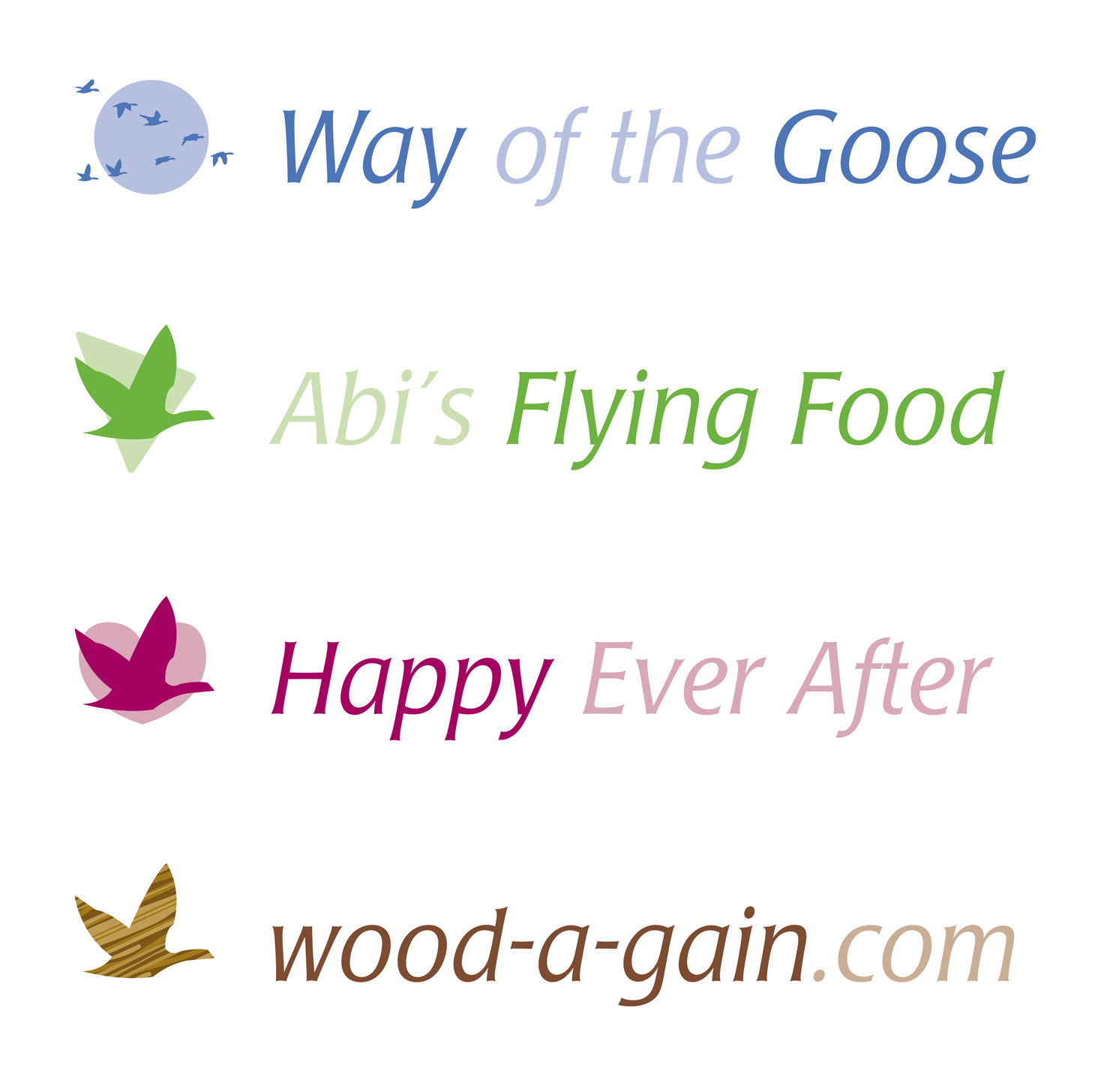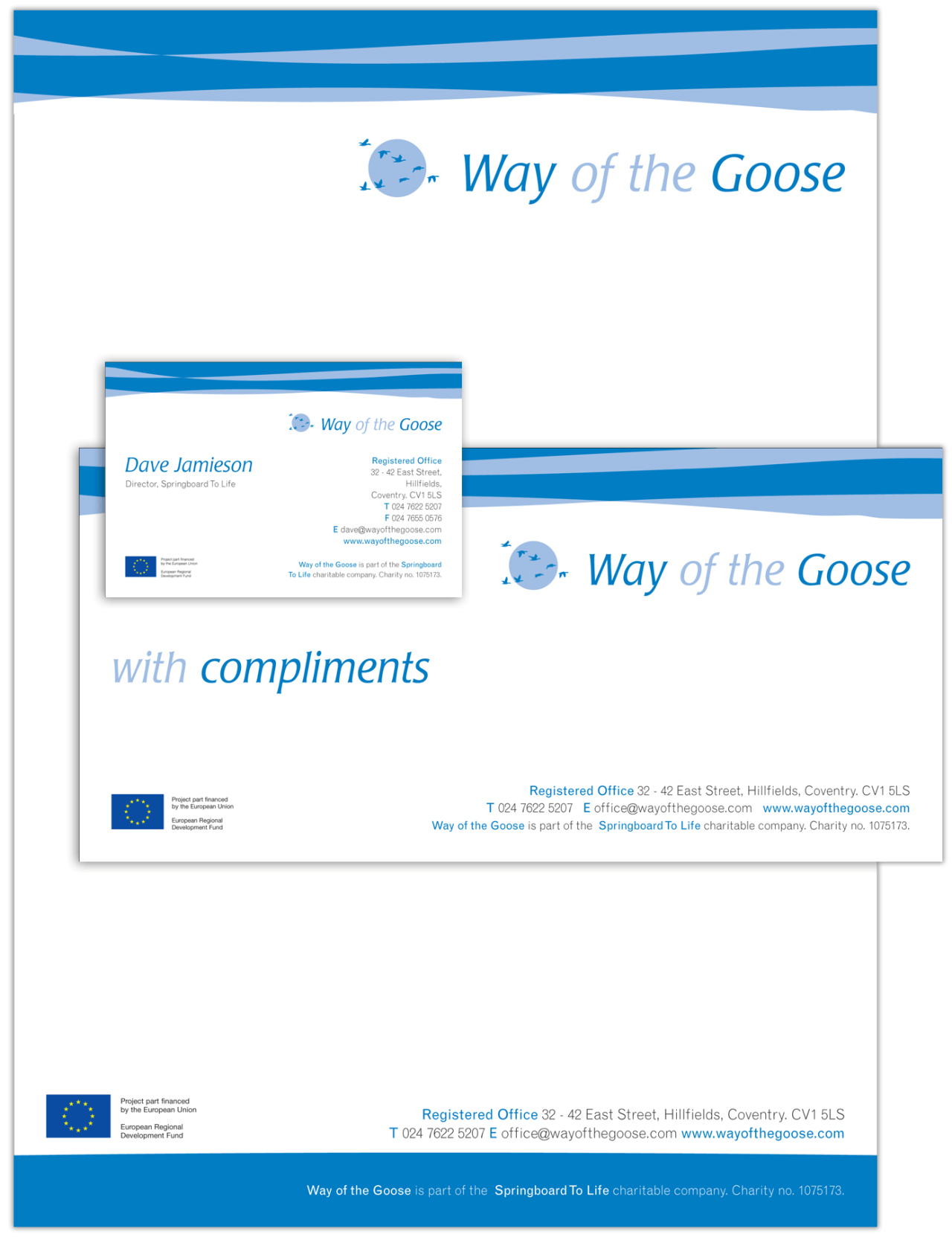 Way of the Goose

(WotG) was a training centre for the long-term unemployed in Coventry, UK. I designed the original branding and stationery in 2003 and further updated the brand in 2005.

Publicity and communications included logos for businesses within the WotG brand (including

wood recycling

and

catering

), corporate stationery, flyers for courses, newsletters, bulletins and information leaflets. I also took a number of publicity photographs for the charity, focusing on day-to-day life at WotG and the improvements being made to the building.
Client: Springboard To Life